Waldorf schools are different from other educational institutions because they integrate intellectual, artistic, and practical instruction throughout all grade levels. The goal for students attending these institutions is to develop their unique capacities fully through a curriculum that inspires lifelong learning in every student. Three main characteristics that distinguish Lotus Bloom from other schools are:
Listening with trust and without judgement
As your child grows, our academically-rigorous Waldorf curriculum is suited to their unique learning goals, encourages their progress and interest, and nurtures their body, mind and soul.
Experiencing wonder and firing imagination
We take inspiration from nature and the arts to stimulate our senses, identify and solve problems, and learn through collaboration. We take advantage of local resources to explore and experiment new ideas and experiences.
Learning the most when we feel enjoyment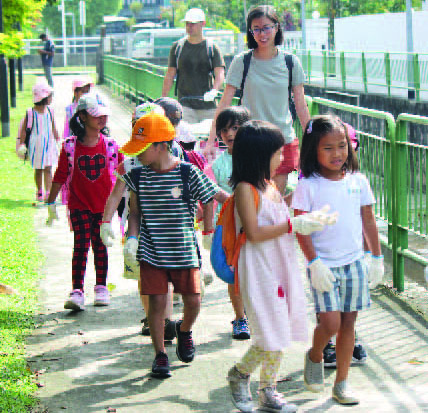 As your child's confidence grows, they will think freely and independently, be unafraid of asking deeper questions or of making mistakes, and cultivate deep and loving relationships with others.
Our highest endeavor must be to develop free human beings who are able of themselves to
impart purpose

and

direction

to their lives.

-Rudolf Steiner
Our current industrialised education system that has served society in the last 100 years has come at a high cost in efficacy, anxiety, and stress. Our children face an uncertain future, and we have to push the boundaries of what we understand as education and approach education by treating each child as an individual rather than a system based on linearity, conformity, and batching people.